Employment
Library Assistant I
The Walter E. Olson Memorial Library seeks an energetic, creative, and dedicated person to join our staff as Library Assistant I.  The Library Assistant reports to the Library Director.  The anticipated start date for this position is on/around the week of June 26.
The Library Assistant serves as a member of the Library team to provide day-to-day services to all Library users.  They work to provide high quality library services, materials, and programming by being the primary point person for patron/customer service and communication at the Library, including working the circulation/information desk, assisting patrons with technology, managing interlibrary loans, and assisting with the Library's online presence and marketing efforts.  The Library Assistant also assists the Youth Services Coordinator, as needed, with services/programs for patrons 0-18.
Strong candidates will have experience working with children and young adults, good communication and customer service skills, comfort in collaborative environments, the ability to manage time and deadlines, and a demonstrated knowledge of and/or aptitude for learning technology and design skills.  The full job description can be viewed here.
This part-time position is for 24 hours/week (3 days/week preferred) and includes an occasional Saturday schedule.  The position offers compensation at $18.48/hour, as well as paid vacation, sick time, employer contributions to the Wisconsin Retirement System, and opportunities for professional development.  More information on benefits can be found in our Employee Handbook.
First consideration will be given to applications received by June 12, but applications will be accepted until the position is filled.  To apply, please submit the following:
A cover letter briefly expressing your interest in, and qualifications for, the position
Your resume/CV
A completed technology assessment
The contact information of two professional references
Applications may be emailed to director@olsonlibrary.org with the subject line: Library Assistant.  Applications may be also be brought to the Library or mailed to:
Sara Klemann / Olson Memorial Library
203 N. Main Street
Eagle River, WI 54521
The Walter E. Olson Memorial Library is an Equal Opportunity Employer, and we are happy to answer questions about the available position.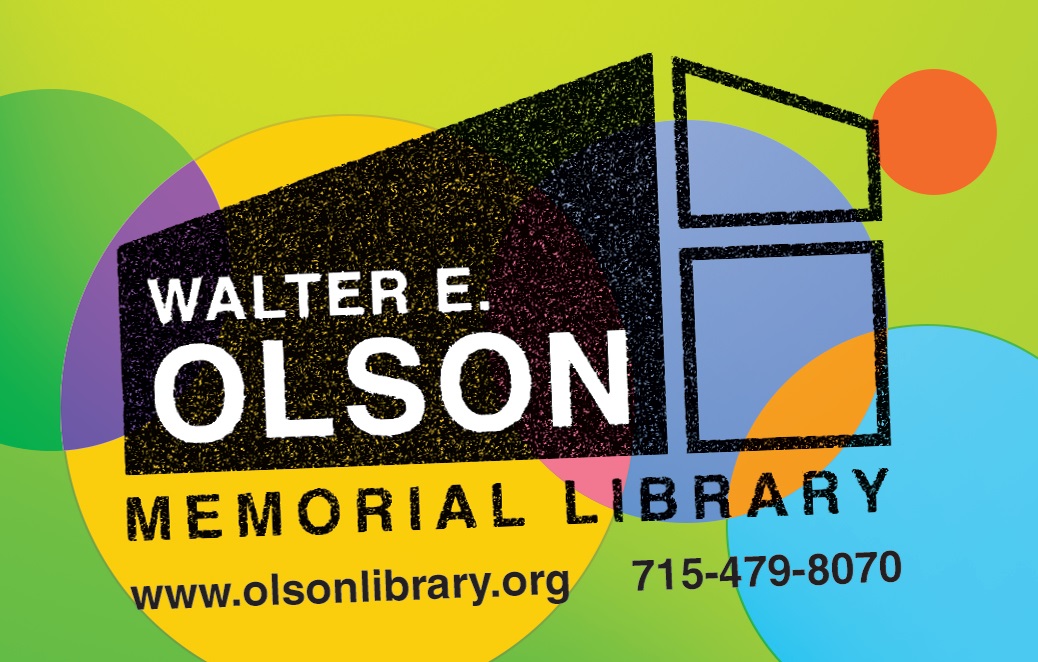 Hours
Monday 9:00 AM – 7:00 PM
Tuesday 9:00 AM – 6:00 PM
Wednesday 9:00 AM – 6:00 PM
Thursday 9:00 AM – 6:00 PM
Friday 9:00 AM – 5:00 PM
Saturday 9:00 AM – 3:00 PM