The public library is to serve as a shared space and community resource.
The Walter E. Olson Memorial Library (OML) strives to provide welcoming public spaces, such as the community art exhibition located in the Community Room.
The exhibition wall uses Walker art rail and rod systems (2 display sections, 20′ x 18′) and track lighting for illumination.
Perry Junkerman
A public showing of "Northwoods Art" pieces by Perry Junkermann is on exhibit in the Community Room.  

In 2023, the Manito Art League celebrates 58 years of promoting Great Art in our Great Northwoods. Our league is proud to present an Annual Art Show, a scholarship program, workshops and the Northwoods Outdoor Artists plein air group that paints and draws weekly at a...
read more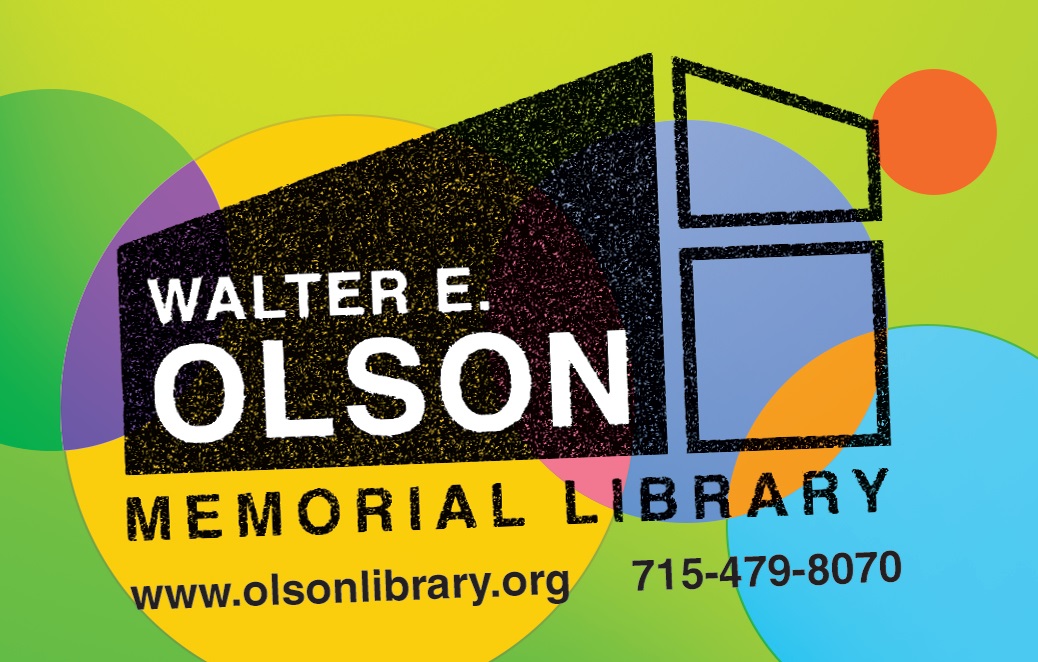 Hours
Monday 9:00 AM – 7:00 PM
Tuesday 9:00 AM – 6:00 PM
Wednesday 9:00 AM – 6:00 PM
Thursday 9:00 AM – 6:00 PM
Friday 9:00 AM – 5:00 PM
Saturday 9:00 AM – 3:00 PM